Partnering with Dakota Business Center is like adding a personal design assistant to your team. While you are tasked with many things, let one of our design experts have the task of making your space appealing and functional. Whether you're building a space or furnishing an existing one, Dakota Business Center is here to bring your ideas to life. Not sure what you want your space to look like? We can help with that too. We follow the same proven process to ensure you get quality design and products every time.
Imagine

Listen to your specific needs and wants
Share examples to understand your business brand and style
Offer change management assistance if needed
Gather your office space drawings if design is needed

Design

We carefully drafts office layouts and group furniture typicals to your specifications
You receive a presentation to review and provide feedback
You make final selections for office design and typicals

Create

Typicals are used to set an office design standard: Cafeteria, Office, Lounge, Waiting Room
Our expert virtually creates your space for review. This step allows you to see the design and selected furniture in place prior to ordering.
Once approved, materials are ordered and our project manager coordinates delivery and installation.
Your vision is a reality & you can relax in your newly designed space.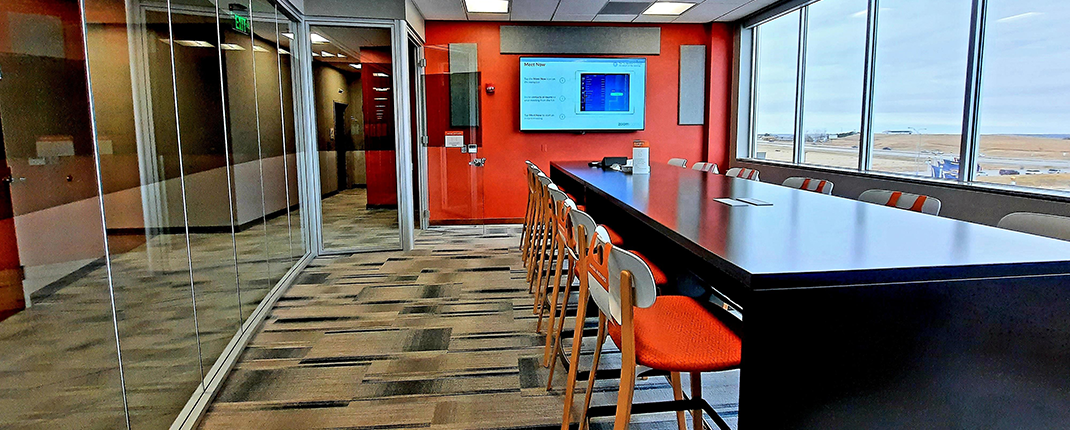 Once your project is complete, our work still isn't done. We pride ourselves in offering the highest level of customer service and will not rest until you are completely satisfied with your project. You have our guarantee on all design materials and office products and we are available to provide support for all of your warranty and claims needs.
A quote I have always tried to aspire too is, "Success is liking yourself, liking what you do and liking how you do it." Dakota Business Center gives me the opportunity to make this happen.
I enjoy that every job; design and installation is different and unique. We're always learning new trends and techniques and bringing those to our customers.
I enjoy being able to help my customers and build great working relationships that last for years.