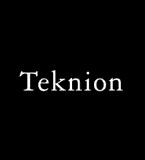 Teknion is an international leader in the design, manufacture and marketing of office systems and related furniture products.
Teknion products address the full range of workplace criteria: supporting the complex integration of people and technology, facilitating productivity and creating an attractive workplace for millions of people working in Teknion office environments around the world.
Recognized as a leader in office furniture design, Teknion offers sophisticated products for the technology-driven office. In addition to office systems furniture and our Ability line of mobile furniture, Teknion offers comprehensive storage and filing products, task and lounge seating, casegoods and executive furniture, and a full range of workplace accessories.